Get Your FREE Digital
Writing for Wellness Kit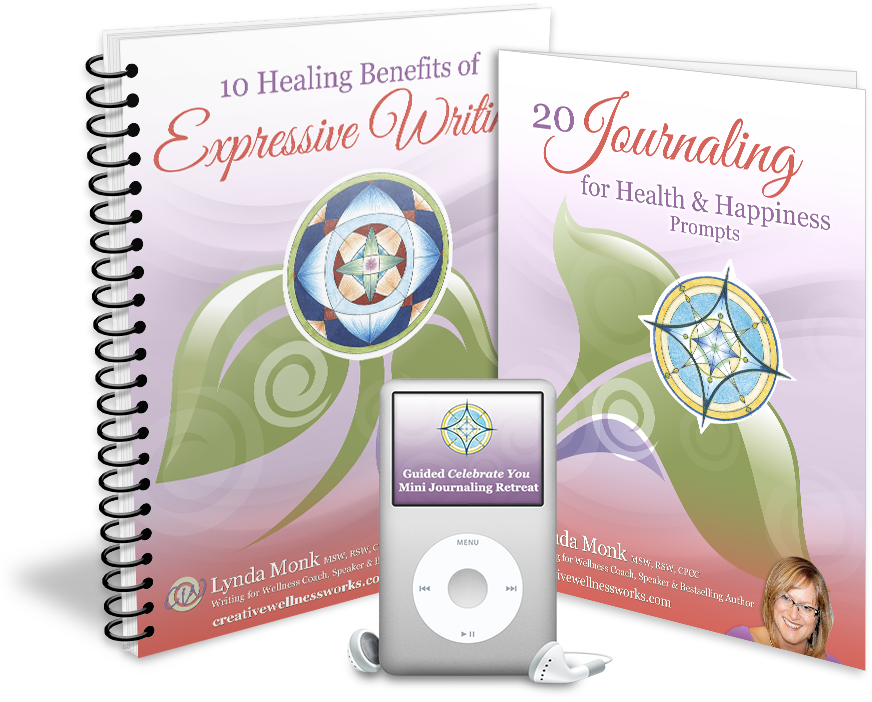 Are you curious about the healing and transformational power of writing but not sure where to start?

Download your FREE Writing for Wellness Kit…

Discover 10 Healing Benefits of Expressive Writing

Learn about some of the many healing benefits of writing, be inspired, discover your own "why" for embracing writing in your life and more.
Receive over 20 Journaling Prompts & Exercises 
for increased clarity, health & happiness.
Dive into these creative journaling prompts and write for increased self-awareness, self-expression and self-care.  Prompts can help you tap into your inner wisdom.

Experience 1 Guided Celebrate You Mini Journaling Retreat
to nourish your mind, body, heart & spirit.
Listen to this soothing Celebrate You Guided Meditation MP3 to relax and then write. Take time for yourself to listen within, write and renew with the support of this self guided mini-retreat.
Your Information will NEVER be shared.
You'll also receive a complimentary subscription
to my Creative Wellness Museletter – inspiration to support
your unique Writing for Wellness journey.