Personal Writing Retreats on Salt Spring Island, BC

Do you long for a break away from your day-to-day responsibilities to write? 
Have you wanted to take time to think, reflect, relax, retreat, create,
and write just for yourself or to advance a specific writing dream or project?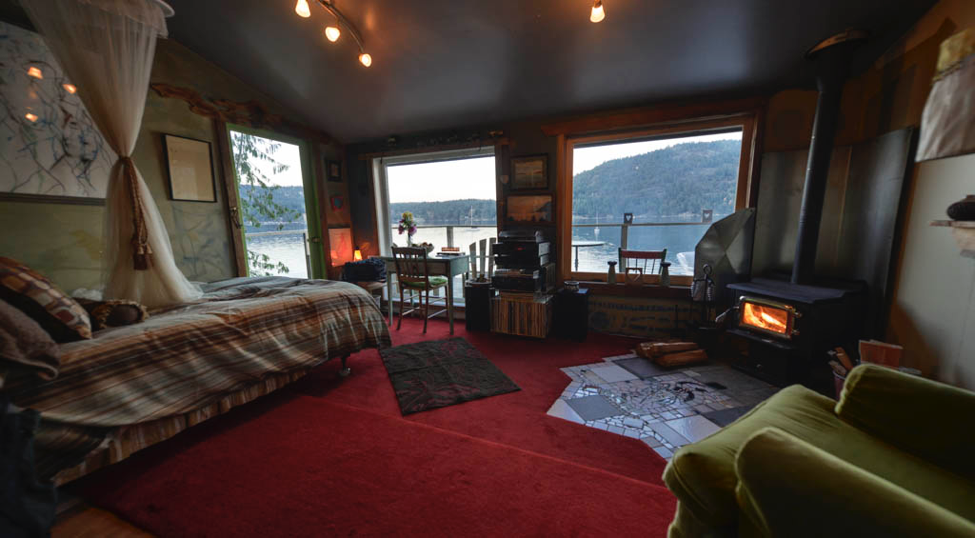 Get away from the ordinary and tap into the extraordinary creativity within you while retreating to one of our Oceanside Cottages on Salt Spring Island, BC.
Writers, artists, musicians, and other creative people have frequently stayed in our cottages over the years, whether for a week-end, a week or an extended stay for a month or more. 
You can choose to come and stay and write, tucked into the cottage with a view of Fulford Harbour, with nearby hiking trails to stretch and take a break from writing, or take a jaunt over to the Rocksalt Restaurant and Café in nearby Fulford Village.  You can opt for a completely self-guided retreat and writing holiday.
Or, if you want some support and writing coaching while you are here – I can create a customized Writing Retreat Package for you that includes 1:1 coaching, support, inspiration and accountability while you are here and beyond. 
Perhaps you want something more self-guided, where your very own Writing for Wellness and Self-Care Package would await you when you arrive – filled with prompts, inspiration and ideas for writing to heal, energize and renew.
Create your very own writing retreat on Salt Spring Island, your way!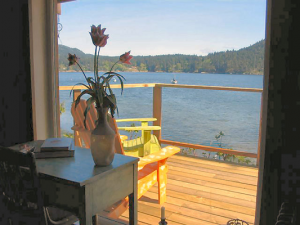 Oceanside Cottages are located in the south end of Salt Spring Island, BC and are very easy to access by ferry or float plane.  To learn more about our cottages, please visit http://oceansidecottages.com – there are three cottages for you to pick from including The Love Shack, Casa Amore or the Moon and Six Pence.  Each cottage features an outdoor tub, fireplace, and record players so you can spin some vinyl while you write.
If taking time away from the ordinary to tap into your own self-expression and creativity calls to you at this time, please contact me directly to discuss your own customized Writing Retreat on Salt Spring Island.  You deserve it!
Creative self-expression is a gift you give yourself and others!