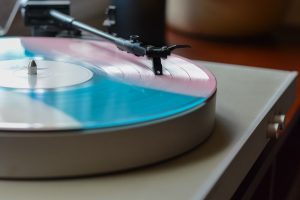 I often listen to a favourite song (often spinning vinyl) and then let the lyrics inspire my writing, reflecting and/or journaling.  This past week-end, I listened to a beautiful song by Ron Sexsmith called Maybe This Christmas.
Whether you celebrate Christmas or some other cultural/religious tradition this time of year, this song has a hopeful message about opening doors and our hearts. 
Try this holiday journal writing exercise:
Listen to Maybe This Christmas (link below) and then journal with these reflective prompts leading the way:
Is there someone in your life that you would like to open a, perhaps once closed, door? 
Is there anyone you would like to forgive at this time in your life?
What brings you the deepest feelings of inner peace?