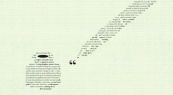 Writing therapy involves using the written word, self-expression, and life story for the purposes of healing and self-discovery.  
There are many ways to engage in healing and personal growth through contemplative practices such as meditation, yoga, mindfulness and in this case, expressive writing.
There is well over 35 years of scientific research that proves there are many benefits that can be gained through writing about your thoughts and feelings.  Lowered blood pressure, improved immune functioning, reduced stress, greater confidence, more clarity for decision making, healing emotional wounds, improving personal relationships, cultivating personal resilience and making meaning out of life events are among  the many proven benefits of expressive writing.
Learn more about writing therapy and the history of this healing and wellness practice https://en.wikipedia.org/wiki/Writing_therapy
Do you write for wellness and personal growth?  What has your experience been with this healing and expressive art?