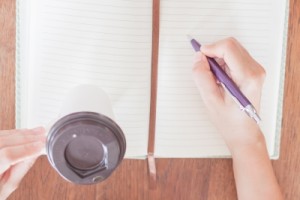 Did you know, expressive writing has proven health benefts such as lowering blood pressure and improved immune functioning?
Here are 10 more reasons to take the time to write for yourself:
Write to heal.
Write to renew.
Write to tap into your inner wisdom.
Write to come home within yourself.
Write to fill your emotional cup.
Write to ground and center yourself.
Write to access feelings of calm and inner peace.
Write to care for the caregiver within.
Write to say what you have to say.
Write to remember you are enough.
If you're not sure where to start or want a creative, supportive community to dive deep with your writing or journaling, join me for my next 6 week Writing for Wellness Coaching Circle – and tap into the power of Writing Alone Together!