Is this you…
Are you committed to healthy and inspired living?
Do you want to increase your overall emotional, physical, psychological and spiritual well-being?
Do you care a lot for others and sometimes put your own needs and self-care on the back burner?
Perhaps you are going through some sort of change, transition or emotional upheaval and want greater clarity and sense of direction at this time?
Are you looking for a creative and effective way to reduce stress and prevent burnout?
Do you have a lot of balls in the air and crave some quiet, contemplative, creative and replenishing time for yourself?
Maybe you are expanding into bigger dreams for your life and work and want to write to manifest more?
When it comes to journaling or writing….
Do you have the best intentions to write or journal and just never seem to get to it? 
Is procrastination, perfectionism or confusion holding you back from writing or journaling? 
Perhaps you aren't sure where to start or you sometimes feel like you are going in circles when you write?
You want to learn what really works when it comes to using expressive writing to heal, grow and transform?
Do you sometimes recommend journaling to others yet actually never write for yourself (and want to practice what you preach)?
Are you trying to feel less guilty and/or struggling to take time for yourself to actually write?
Maybe you want to write a book and sense, deep down, that you need to write for yourself first, write to discover what you are here to say?
Is there a voice inside calling you home to yourself, home to your creative self-expression?
If you answered "Yes" to any of these questions,
my Creative Wellness offerings have been designed
especially for YOU! 
Creative Wellness clients include: 

Creative, soulful and heart-centered women
Helpers, healers and caregivers
Healthy living and personal growth enthusiasts
Writers and journal writers
Discerning seekers and meaning makers
Health and wellness professionals
Social workers, counselors and therapists
Hospice workers
Intuitive healers and energy workers
Life and wellness coaches
Teachers and educators
Leaders and change agents who make a difference
Purpose-driven entrepreneurs
People who value self-awareness and self-improvement 

Caregiving organizations who support employee well-being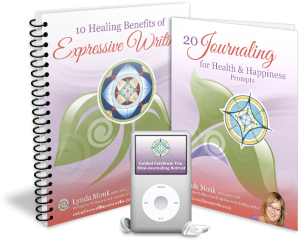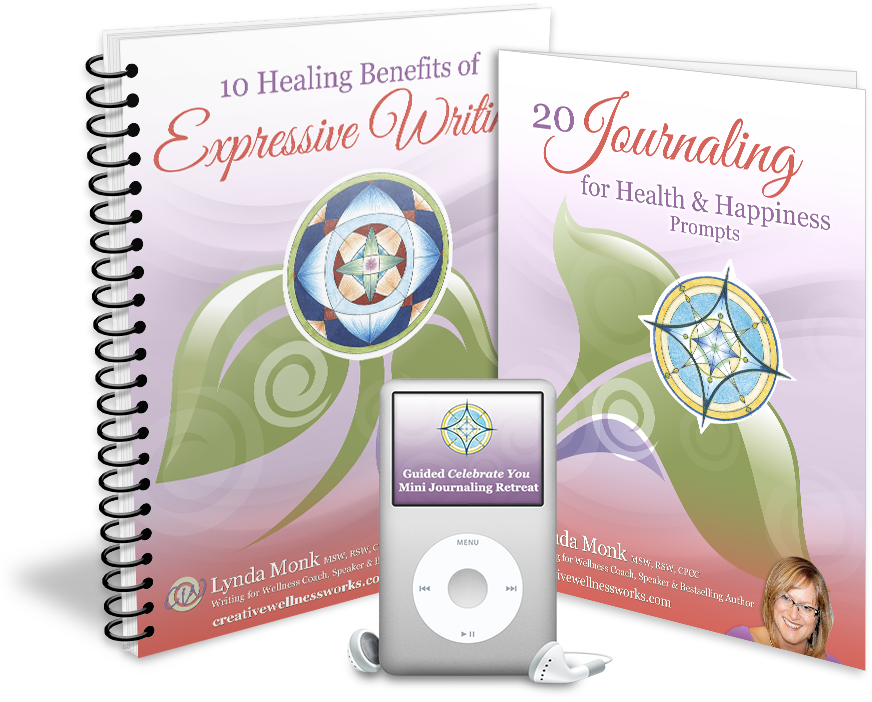 To help you get started, I invite you to access my FREE Writing for Wellness Kit which includes 10 Healing Benefits of Expressive Writing, over 20 Journaling for Health and Happiness Prompts and a Guided Celebrate You Mini Journaling Retreat.